Snake swallow? Minmetals Resources acquires Peruvian copper company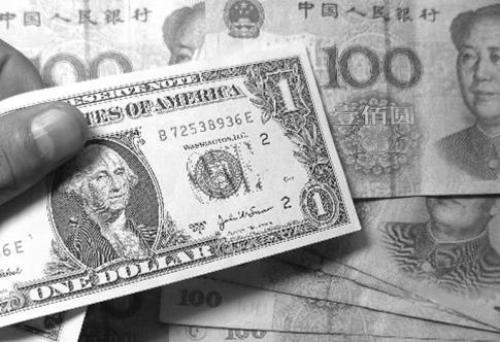 As the "large stomach king" that "eats" 40% of the world's copper, China is not satisfied, and the Peruvian Las Bambas copper mine is its latest "meal".

On April 16, Minmetals, a subsidiary of Minmetals, announced that it had joined two other state-owned enterprises to acquire Las Palms copper mine in Peru under the umbrella of Glencore Xstrata, a global commodities trade giant, for US$8.55 billion in cash.

For the Minmetals resources whose market value is only about 9 billion Hong Kong dollars (about 1.15 billion U.S. dollars), this business is just an example of the "snacks and swallows". "This big meal" has also become China's largest overseas mining acquisition in the past six years.

The Las Bambas copper mine in Peru is one of the world's largest copper mines under construction and will be put into production in 2015. It is expected that the annual output in the first five years after putting into operation will exceed 450,000 tons of copper, equivalent to 13% of all copper imports in China in 2013. The average annual copper production is expected to be 300,000 tons.

The reason why Glencore can give up the copper mine is the key driver. Last year, the Chinese Ministry of Commerce approved the sale of the Las Bambas copper mine in Peru with the approval of Glencore to approve the acquisition of Xstrata. According to sources familiar with the deal, the Las Bambas copper mine is a world-class copper mine. If it is not an anti-trust investigation, it is unlikely that it will be sold out.

According to Minmetals Chief Executive Officer Andrew Michelmore's prediction, the "mineral" Las Bambas, a large-scale copper ore with a processing capacity of 140,000 tons/day, will increase its production of copper by 1.5 times. This means that it will surpass Jiangxi Copper Group to become the largest copper producer in Asia and rank among the top 15 in the world.

However, it is not so easy to eat a big meal. Previous competitors include Chinalco and Jiangxi Copper. A Chinalco-affiliated trading company revealed that China Aluminum will become the largest copper producer in the world if it wins Las Bambas and China Aluminum's Tromocho copper mine in Peru.

It is precisely because of this, the company will be more resistance to anti-monopoly.

The report stated that Chinalco was even in touch with Goldman Sachs and Morgan Stanley to study bids. However, at the end of last year, Chinalco announced its withdrawal. The above person said that

Apart from the difficulty of the review, the coordination of the Chinese government is also a reason. In general, if there are several central SOEs involved in such large-scale overseas M&A, the Chinese government will coordinate from them. If they can cooperate on cooperation, if they cannot cooperate, they will choose the most suitable one as the main body.

Jiang Copper is more active than Chinalco. Jiangxi Copper, a local state-owned enterprise in Jiangxi Province, has the largest production base for copper products in China. At that time, there was news that Jiang Copper had submitted a bid, but this was not confirmed by Jiangxi Copper. In January this year, Jiang Copper also withdrew its bid. An informed source of the state-owned assets system in Jiangxi Province stated that

On the matter of the acquisition of Las Bambas, provincial leaders attached great importance to it. It is not only a problem of Jiangcai's substantial increase in production reserves, but also the issue of internationalization.

Specifically, why the exit is not very clear, it may be to make way for the central enterprises.

In fact, China has already deployed a global resource strategy in the international market and has already taken a "copper mine meal" overseas. One of Chinalco's core assets, the Peru Tromuk Copper Mine, is China's largest overseas copper mine project and is also a 10 million-ton-class super-large-scale copper mine. It has the largest single copper ore beneficiation production line in the world. According to Xiong Weiping, chairman of Chinalco, the total output of the Tromoko copper mine will reach 1 million tons of copper concentrate and 220,000 tons of metal copper... Its production is about 18% of the import volume of ** copper concentrate.

The Tromoko copper mine has approximately 12 million tons of equivalent copper metal resources and approximately 19% of the country's total domestic copper resources. After reaching full production capacity, it will enter the top 20 copper mines in the world, and the design service period will exceed 30 years. .

China Customs statistics show that in 2013, China imported 3.21 million tons of refined copper and imported 10.07 million tons of copper concentrate.

Chinalco expects the total investment in this project will be as high as 2.43 billion yuan***. An anonymous person from Chinalco's subordinate trading company said that after all Tromoch copper mines are put into production, they will be able to compete with Minmetals and Jiangxi Copper.
Potassium Chlorate,High Purity Potassium Chlorate,Bulk Potassium Chlorate,General Potassium Chlorate
Rucheng Sanxing Electric Chemical Co.,Ltd , https://www.3xchemical.com